JoeR247 Week in Review w/c 20.08.2018
Ey Up! Another week! Another blog! Welcome to the Week commencing 20th August 2018!
What's instore for JoeR247 empires this week? Well, as you asked me so nicely, I'll tell you, in a day by day format! Starting obviously with Monday!
Before we begin, lets check the stats as always.
Twitch.tv followers - 693
YouTube Subscribers - 96
Lets get that 700/100!
MONDAY!
Welcome to Monday! JoeR247 had some admin to do again! Off to the post office to get Stamps and Envelopes as it was Sub Perk time again!
Stickers and Sub thank you letter in the post! If you have been awesome enough to Sub to the Twitch channel and recieve these stickers, show me them on Twitter and Instagram! Just make sure to tag me so I can see the awesomeness!
(Totally not an excuse to show of a world famous UK Red Postbox...)
Urm, that's all for Monday boss. Try again tomorrow! Lets go try a Tuesday...
TUESDAY!
Tuesday was an interesting day at JoeR247 Empires. The Fantasy Football team was working wonders, We got some interesting Post ourselves and Coolermaster had some weird things to say about Joe's. Oh and we streamed!
Week 2 in the Fantasy Football WeAreHIVE league and here we are sitting pretty in 2nd place! 36 more weeks and we shall emerge Victorious! I promise you this!
(Just need to find at way to make TheGeek sell all his good players...)
LolaSunnyButter, fellow streamer and friend of the channel also has an amazing Sub perk for subscribing to her Channel! These amazing Stickers as shown below on the forehead of this lovely model we found who works for very cheap rates... Make sure you go check her out, and if you like what you see hit the Sub button and you too can look as awesome as the below model...
(She did disclaim not to stick them to any body part aswell... What a tit! :D )
We were getting ready to go Live, when we saw Coolermaster promoting the CoolerMaster MasterKeys Pro S RGB keyboard, the very one which JoeR247 uses, using a new strapline...
Built for Pros, Not Joes. Where do I fit into this?... Answers in the comments please...
(Hmmm.....)
Anyway, 20:00. You know what that means. JOER247 IS LIVE!
Back in the sunny streets of Driver San Francisco! Would we actually progress any of the main story in capturing the big bad Jericho, or just fart about doing the races and side missions? Probably the latter...
(Promo pics now taken on the fancy new DSLR camera, just in case you wondered...)
Remember last week, when playing Need for Speed, I had to stop the stream in the middle to move the cam and chat Overlays from one side to the other? Well... I fixed that... If Joe now presses CTRL, ALT and + or -
The Below happens!
https://clips.twitch.tv/SmokyOnerousAlbatrossYouDontSay New overlay hype!
Snazzy!
So Joe was streaming wearing the WobblyRedMan23 T-shirt, whilst he had the LolaSunnyButter Sticker on his forehead. It seems I am very much open to wearing logos for money... Anyone up for sponsorship?
https://clips.twitch.tv/ArtisticAgileEmuWOOP
All the sponsorship
Wouldn't be a JoeR247 Stream without a car flip right? Correct. Here is the one from today's stream. Enjoy....
https://clips.twitch.tv/GloriousAmazingOkapiStinkyCheese Cheeky flip
So once again, JoeR247 wasn't doing the main story. He found another side mission. This time, stop the racers. EZ... All you need is the ability to teleport into big rigs... Big Rigs capable of wiping out multiple cars at once... DOUBLE KILL!!!
https://clips.twitch.tv/PluckyPlayfulFrogWTRuck Double Kill!
Time ran out, we ended the stream. Again, no story completed, but we got some new unlocks in play. Loads of boost bar and faster boost refill! Not all bad!
WEDNESDAY!
Oh hey Wednesday, how you doing! It turns out looking at the notes, not much... Have a nice collage of some of the Drinks coasters I own, taken on the posh camera. That's about as exciting as today gets!
(Silver is best, fight me IRL)
I actually told a small fib before. We didn't do nothing on Wednesday. JoeR247 made something fancy.
Welcome, the new Scene Transition clip or Stinger!
Whenever we change scene now in OBS, this small clip will play! I've actually thought of everything!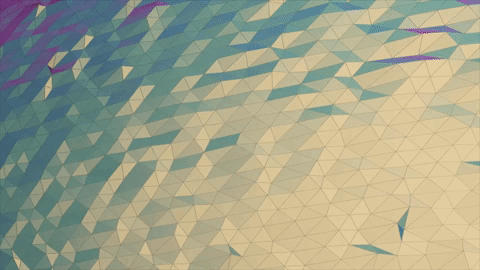 (I promise I won't overdo the scene changing... NOT!)
THURSDAY!
Again, sadly another IRL day. Part timer or what? Reason? Curry, Cider and Pool night! Soz... I'll make it up to you...
(Cheers! You should have seen the trick shot I pulled off on the black...)
FRIDAY!
STREAM DAY! Lets skip to the good bit!
20:00, It's Forza Time. Lets race!
So we went online today, ready to race. First of all though, it was time to show off the funky new Stream Transition! Only with disasterous results. Nothing new there then...
https://clips.twitch.tv/LovelyResoluteDiscTheThing Showing off the new scene went well...
We also had the new Large Cam/Small Game screen. JoeR247 couldn't resist showing this off too. Things got weird. Again...
https://clips.twitch.tv/HungryAliveTomatoBibleThump Stare into your soul
Har1an kindly donated 100 Bitties to the Empire, but he had some less than kind words to say about it! Most Average? I'm just above average thank you...!
https://clips.twitch.tv/HotApatheticMetalGivePLZ Har1an with the Yorkshire Abuse
SATURDAY!
Saturday Joe spent some time on Paint.net again. This time, making pretty pictures using the JoeR247 Sub badges.
(Oh they so pretty! Which do you think is best? Let me know in the comments!)
We hit an amazing milestone today. Look at it!
(Somehow, JoeR247 managed to trick 700 people into hitting the Follow button. Who'd have ever thought it was possible?...)
That's all folks for Saturday, Lets try Sunday next!
SUNDAY!
Remember the Twitch Stream alerts, Which pop off with a sound effect whenever we get a new follower, a channel Host or Raid, the infamous Sub alert, all which featured Joe doing some form of gesture?
Well guess what. We replaced them today! With fancier better quality ones no less!
(I bet you can hear the EyUp just watching this)
(Come to me, my pretties!)
(GG NICE RAID WP EZ - This wasn't actually replacing one, this was brand new and I couldn't think of anything better...)
(The Famous JoeR247 dab. It's still here. But looks even fancier now... Sorry, not sorry)
(Make it rain! That one £5 note... I like this one the best haha...)
What do we think? Better? Worse? Tough as I lost the original ones anyway, so these are here to stay...
Let me know which you think it the best! It's the Tip one right? And fuck the Sub one?
Anyway, quiet week this week... only 2 streams which is annoying but IRL always comes first. I'll make it up to you next week...
Anyway, stats. You already know we got the 700 on Twitch, but how about the 100 on YouTube?
Twitch.tv followers - 693 > 700
YouTube Subscribers - 96 > 96
Sadly not this week, but as always, YouTube is only really a personal archive so it's not a main focus for me. Oh, well, Next week!
Speaking of Next week, its Two Point Hospital release week! Get hype! Expect nothing but that! Sorry Forza/Driver/NFS fans...
Anyway, that's enough from me. Chat to you next week! <3
JoeR247