JoeR247 Week in Review w/c 22.10.2018
Eyup guys and gals of the JoeR247 Empire! Welcome to yet another Week In Review blog! Yes I am still doing these... Yes I have nothing better to do with my life!
It has been another 7 days of fun and games in the Empire, and I'm going to detail it to you in wonderful detail! Play your cards right and there may even be some pictures for you to look at! Anyway, we shall start as always with a Monday! But first, scores on the doors please!
Twitch.tv followers - 768
YouTube Subscribers - 102
Remember when I started this blog and had about 8 followers. We've come along way together ❤
MONDAY
So, welcome to Day 1! JoeR247 has been on Amazon and spending again... This time on something actually useful! As you may know, JoeR247 uses the CoolerMaster MasterKeys Pro S RGB Keyboard! Now this is a mechanical keyboard with Brown Cherry Switches. Not completely quiet on stream...
Time to Reduce the sound abit!
(Pretty RGB is Pretty)
Time to remove every key, slap an O Ring on and then live the Quiet Life! I did a recording of before and after the and the difference was very surprising! Its not as loud now which hopefully will be less distracting during recordings!
Speaking of shopping, Joe went to Qwertee again.The picture speaks for itself...
(Noot Noot MotherLovers)
Remember last week, JoeR247 was in the editing booth? Want to see what he came up with? Volume 7 of the so called best bits of JoeR247 Empires! Click the video player below to see it!
("So called best bits" If thats even possible... 🤣)
TUESDAY
Tuesday was the next day to occur. We started off with some less than impressive news. As you may recall, JoeR247 is in the #WeAreHIVE Fantasy Football League. You may also recall a few weeks back we were romping away in the lead. If you a of a nervous disposition, look away now...
(Next stop, last place! I need to Git Gud...)
Tuesday was a long day IRL, having to leave Yorkshire to visit smelly Lancashire for work purposes, so wanted a chill stream that evening. What better game than some Marbles on Stream with Song Request on? All I have to do is commentate!
(Time to play with your balls again folk! For a good cause this time)
We started out with my playlist going. Until Mrs Joe appeared. Country Roadssssssssssss Take me Homeeeeeeeeeeeeee, To the placeeeeeeeeeeee, I belonggggggggggg, West Virginiaaaaaaaa
!SR Country Roads
https://clips.twitch.tv/SincereResourcefulGarlicKeepo
We had some races under our belt and then the innuendo started to slip out. Met the new go to line for this game #ShaftedByTheRod...
Shafted by the rod...
https://clips.twitch.tv/NiceHotCockroachDAESuppy
Funny moment during this stream. I was wearing the new Noot Noot shirt. A viewer then popped up. What was their Twitch name? NootNoot! You cannot make this up...
Oooft. A wild Ementalo appeared. Next thing we know, JoeR247 is dabbing on screen. Sub hype for Mr E! <3
Ementalo with the Sub Dab Hype! <3
https://clips.twitch.tv/SmilingRelentlessBorkCurseLit
Many races later, I won hardly any of them, we wrapped the stream up and went to bed and wonder why we do the things we do...
WEDNESDAY
Welcome to Wednesday, This was an IRL day, Pizza and film night. I'm going to be evil now and show you said Pizza. Just to make you jealous.
Ain't I wonderful
(I want it again. Someone take me to the ASDA pizza counter...)
Slightly back on topic... We hit an interesting milestone on Twitter. 10k total tweets sent from the Twitter account. Sadly, I'm guessing its Quantity > Quality, but I'll let you decide.
(Who knew I was so chatty... Coming from the person who's vain enough to have a blog all about themselves...)
It's also probably 60% the You're Goddamn Right GIF from breaking bad...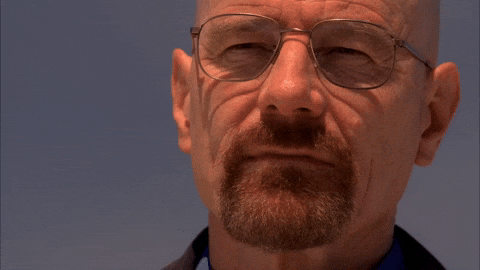 THURSDAY
Boring Wednesday out of the way, time for a Thursday! These are always good! Probably.
We started off with a YouTube exclusive video 👀
Rememberer JoeR247 had been buying more LEGO, Well turns out he built it off stream but on record, sped it up to 3x speed with some Copywrited Star Wars music and dumped it on the YouTube. Want to go see it? Click the image below!
(Thumbnail on fleek)
Today we got an awesome photo sent in via Twitter from ZombieDeath! He ruined/improved his Xbox One! With mine and WobblyRedMan23's stickers! Good luck explaining those when you come to sell the console though... Unless I'm super famous by then, it would be priceless then!
(Stickers make everything better right?)
Ok, all admin aside, it was time to go Live! JoeR247 is feeling under the weather, Time to head to Hospital!
(Time to cure the guys!)
Time to finally conquer Melt Downs once and for all! Althought that may not be a wholey good thing, I know which level is up next...
Anyway lets get those 3 Stars! First of all, we had to Dab <3 This time courtsey of top Boi, OdiBatterz!
OdiBatterz with the Sub Dab Hype! <3
https://clips.twitch.tv/ColdbloodedBlatantOwlDatBoi
ZacheyyD popped up towards the end of the stream, and we got deadly serious. You can learn things at JoeR247 did you know?
Edumacational!
https://clips.twitch.tv/ClumsyPhilanthropicTroutUWot
Blood, sweat, tears and vomit later, we finally cracked it! We got the 3 stars and could move on! Next stop? Duckworth! Oh god! I regret everything! This is gonna be painful... Or so I'm told...
3 Stars on MeltDowns!
https://clips.twitch.tv/MuddyImportantCrowAMPEnergyCherry
With that goal achieved, we wrapped up until next time!
FRIDAY
Friday hype! I have no memory of this day. Nothing on the social media's. Lets pretend something really cool happened instead?
SATURDAY
Welcome to Saturday! Tis the weekend! Turns out MrsJoeR257 is a Halloween fan. I on the other hand, ain't too fussed... apart from when theres food involved... Did someone say party food and a not too terrible film I'm in!
(I look good as a Pumpkin...)
SUNDAY
Hola Amigos, welcome to Sunday! Sunday was another busy IRL day, but we found some time and hit the live button! At a very unusual 12:30pm!
Name of the game? Two Point Hospital! Time to tackle Duckworth!
(Time for JoeR247 Empires Healthcare to go public, and spend all the money we don't have...)
So if you aren't familiar, on this Level, you don't generate income like the previous levels. The only way to make money, is to complete public targets. Including weird targets like maintain so many Toilets or vending machines, to making a certain room Level 4 prestige
Thankfully on the latter, a good spamming of the Gold Star Award posters make this a piece of cake, if slightly immoral!
So, taking it easy with the budget and only expanding when necessary, we ploughed on. We had to tackle some epidemics along the way but they seem easy enough... at this stage...
Eventually, we got the 1st gold star! Now it got tricky. Get our rep and staff morale to 75%. I warned you it wouldn't be easy!
But that was that for the day, it was 14:30 and we had to make tracks! We had a pizza date to get to!
But that folks, is that! Another week survived on the internet! We shall have to do it again! I feel like heading back to some Forza and Need For Speed next week, so keep your eyes peeled for them! Lets do the recap thing shall we?
Twitch.tv followers - 768 > 777
YouTube Subscribers - 102 > 102
All the 7's! Lucky number 7! Feel like I should find a slot machine ASAP...
Ok you lot, I've wasted enough of your time this week! Speak to you next week x
TTYL
JoeR247