JoeR247 Week in Review w/c 26.11.2018
Eyup! It's ya boy, JoeR247, doing some words on t'internet about past 7 day! Actually that is a lie. Today is really the 6th of December... I forgot to write the blog... My bad! Now I have the fun task of trying to remember what happened near 2 week ago...
Wish me luck!
As always, for some vain reason, we check the stats on the channels
Twitch.tv followers - 804
YouTube Subscribers - 100
Looks good. Lets begin!
MONDAY
Welcome to the start of the week. Look at the below image.
(Surprise! Also, of course I have custom 247 related merch in place for BabyR247...)
Look at what me and MrsJoeR257 did! The support and congrats we received on Twitter was remarkable! Roll on having a new co-stream partner in a few years! Assuming I still have a stream schedule and time for all these nonsense!
That's your lot for monday! Nothing major I guess?
TUESDAY
Welcome to Tuesday! I checked the notes and we did a stream! Looks like we went back to hospital in the always excellent Two Point Hosptial!
(Time to cure the guys! I need better lines...)
We started the stream and the chat turned to BabyR247. Turfy bringing up the classic line, How is babby formed... Lets learn from Doctor Joe how that works...
How is babby formed
https://clips.twitch.tv/RockyNiceFlyOMGScoots
It was a frustrating stream as we ground out the goal of a $5m value hospital, but after 2 and a bit hours, many volcano eruptions and exploded machines, we got it! FINALLY! Lets never revisit Sweaty Palms!
WEDNESDAY
Urm, pass?
THURSDAY
Thursday! Stream! Two Point again! Let's go!
(Best promo images, amirite?)
So 21:00, abit later than usual, we went live! Reason for the delay? I wanted a curry. #BlameJoe
Anyway, we started the stream and journeyed to the next hospital in Grockle Bay! Thankfully no volcano's to deal with there!
When you find someone called Alexa, it seems right to issue an Alexa command as if your speaking to one of those Amazon Smart devices (Other brands are available). Anyway, this may have lead to JoeR247 finding his voice had the power! JoeR247 can trigger viewers Alexa's :D This could be very exploitable!
Alexa, play Skyrim
https://clips.twitch.tv/DaintyStupidElephantKappaPride
(I wonder if I can say "Alexa, Subscribe to JoeR247")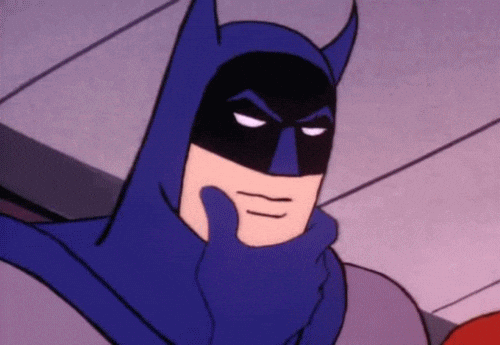 New condition on this level! The delighful Cubism! If you are squimish at all, don't watch this next clip... It ain't pretty...
Gross
https://clips.twitch.tv/BombasticPhilanthropicOstrichRitzMitz
Guess what. JoeR247 was made to dab. This time by Hill1030! I hope he enjoyed, and will enjoy the sub perk EYUP stickers they will now be receiving!
Hill1030 with the Sub Dab Hype! <3
https://clips.twitch.tv/PuzzledStrangeGoblinDancingBaby
With that, we had to wrap up, still chasing that 1st star on Grockle Bay! Oh well, I'm sure we'll visit it again soon!
FRIDAY
We got a box at JoeR247 Empires today! Joe decided to tease it out on Twitter, Se7en style!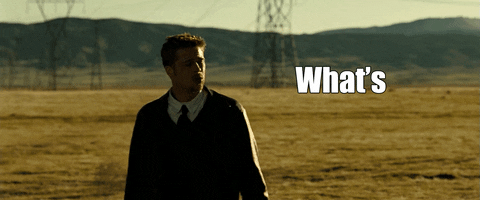 (Any guesses?)
...
...
NEW MUGS! Thankfully not severed heads in this box but awesome new JoeR247 EYUP mugs! Look how awesome they are! Bet they hold beverages really well!
SATURDAY
DECEMBER 1ST! ITS CHRISTMAS! (The month of Christmas anyway...)
We need a snazzy new logo for the season! JoeR247 went to trusty Paint.Net and came up with the below!
(Seasonal AF right?)
We did some IRL today! We met friends on the channel DaemonWinter and Maelchon at the York Christmas Market! Pics below as evidence! Turns out they are tall as well as being really nice. MrsJoe found out the hard way... :(
(Cute right? The guy on the far left?)
SUNDAY
Last day of the week! Its been a short one so far, #BlameJoe - his memory ain't what it used to be...
Anyway, on sunday JoeR247 visited the Doncaster Video Game Market and we bumped into friend of the Channel LolaSunnyButter and ruined most of her camera work for her podcast by walking into all the shots!
Surprisingly, Joe only spent £1. On an old PC copy of Sid Meier's Sim Golf. Guess what. It didnt work on Windows 10.
Bugger
(GAMESSSSSSSSSSSSSSSSSS)
Oh, and another friend of the Channel, TheGeek made this 19mb beast of a gif! Good luck playing it!
(EPIC GIF IS EPIC!)
That about sums up the week. Sadly no Sunday stream cos reasons.
Like I said, sorry for the lack of detail this week. It's been manic! Next week, I'll make it up to you. Somehow? Ice cream works right?
Before we go, shall we check the stats again?
Twitch.tv followers - 804 > 805
YouTube Subscribers - 100 > 99
Yay Twitch +1! Boo YouTube -1
I'll class it as a draw.
Anyway, Thats me spent up! Anyone know how babies work?
Until next time! TTYL!
JoeR247